Endpoint Security refers to the process of securing endpoints, or end-user devices such as laptops, desktops, and mobile devices. Endpoints serve as the point of access to an enterprise network and create points of entry that could potentially be exploited and misused by malicious threats.
Our Endpoint Security Software protects these points of entry from risky activities and other malicious attacks. When a company can maintain endpoint compliance with the set data security standards, then they can have a greater sense of control over the ever-increasing access points to the network.
0
New phishing attacks every day
0
New dangerous websites every day
0
New malicious files every day
An ever-increasing number of companies and enterprises are incorporating different ways to make accessing data more fluid for their employees. The increase in employees bring their own device, in addition to threats targeting mobile device access and networks, is leading to multiple endpoint vulnerabilities in the system. If we also consider the employees working from home or connecting to unknown Wi-Fi networks this means that the enterprise's network security is more vulnerable than ever.
If you look at past data a majority of the security breaches happened through the network. Modern-day threats are however different as they are increasingly coming in through endpoints, which means that the centralized network protection isn't prepared to face such breaches.
We at Lancesoft can help you shift security perimeters that lack a clear definition by replacing them with new layers of security through endpoint protection. A good endpoint security system must be able to maintain control over access points to prevent vulnerabilities arising through the use of remote devices.
Endpoint security software uses an encryption and application control model to secure devices from accessing the enterprise's network. Using better security control on those points of access and consistently monitoring and blocking risky activities can lead to improved security for Networks.
The risk of Data loss and risk can be controlled by encrypting data on endpoints and removable storage devices. Application control prevents the endpoint user from executing any unauthorized applications on the network that could create vulnerabilities.
Our Endpoint Security Solutions use a client-server model of protection which employs a centrally managed security solution that protects the network and also a client software that is locally installed at each endpoint which is used to access that particular network.
Fewer In-House Resources Required

Fewer Resources and Commitment Upfront

Continuous Monitoring

Flexible Options

Automatic Backups

More Effective Patch Management

Monitor Your Endpoints From Anywhere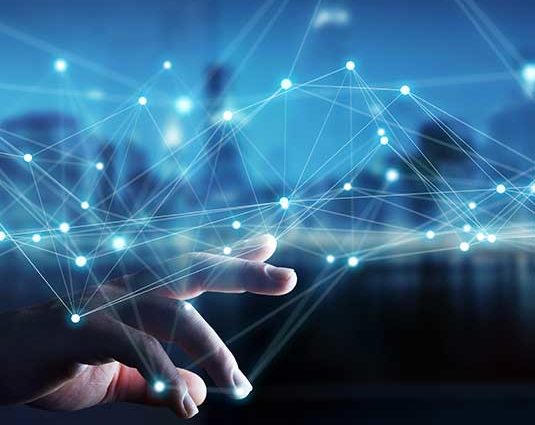 Want To Know More?
Get a Call Back From Our Cyber Expert
[]
keyboard_arrow_leftPrevious
Nextkeyboard_arrow_right
FAQs
What does Endpoint Security do?
In network security, endpoint security refers to the process of protecting the corporate network when it is being accessed via remote devices namely laptops and other wireless, mobile devices. Each device that connects with a remote connection to the network has the potential to create an entry point for security threats.
What is considered an endpoint?
An endpoint can be any device that is physically an endpoint on a network. Desktops, laptops, tablets, mobile phones, servers, and other virtual environments can all be considered endpoints. When one is considering a traditional antivirus, the desktop, laptop, or smartphone that antivirus is installed on thus becomes the endpoint.
Why is endpoint security important?
Endpoint Security is extremely important because any portable device can provide an entry point for threats. An Endpoint security system aims to adequately secure each endpoint connecting to a network to block access attempts and other risky activity from entering these points.