Businesses across the globe are now aware of the numerous threats that endanger the security of those working in the cloud. The companies take multiple measures and set up sophisticated security systems to protect their assets and customers on the Cloud.
Cloud security consulting services are all the rage today, with cloud security service providers are in high demand. The cloud offers the benefits of speed, scalability, and flexibility when the environment is secure and data is protected. Therefore Cloud security providers make sure that cloud-based operations management tools are deployed to enhance the IT architecture and operations of the company.
Our team of cloud security experts at Lancesoft believe there's more to cloud security than just the implementation of cloud security solutions. Instead, we focus on constructing a holistic approach that combines comprehensive security strategies with the best in class technologies. We also implement constant monitoring, risk assessment, and security compliances to stay ahead of cyber threats.
All Cloud-based systems, data, and infrastructure must be regulated and protected through set policies and controls that ensures regulatory compliance and protection of customer data throughout.
Establish a Strong Cloud Security Foundation: To establish a strong Cloud Security Foundation you must review your security strategy, which must include assessment of the following components: applications, architecture, connectivity, security tools, and workloads. Our team can help you identify the to-be states and other areas of improvement, based on which we can provide necessary security recommendations. We can also assist you in defining a cloud security strategy that aligns and complies with regional and organizational requirements.
Manage Cloud Risks: We help our clients in Identifying compliance requirements for their business and then drive workshops to understand the current status quo. We then conduct a risk assessment using CSA, CIS, and ensure that cloud-native security checklists such as AWS are met. Based on the assessment we evaluate various options across engineering, architecture, and technology, IAM, security testing, development, and operations. We also evaluate cloud assets such as storage, databases, networks, containers, boundaries, security technologies, and serverless computing.
Protect Data and Privacy: Data Privacy is important and we make sure to establish a business-aligned data protection framework for cloud and SaaS-based storage systems. We also assist in framing data protection processes and guidelines. We assist in technology selection and for implementing roadmaps for securing buckets and blobs & long term storage. We also help you set up secure access using both cloud-native IAM and enterprise integrated IAM/PAM, SSO and MFA encryption and anonymity.
To meet security and regulatory compliance

To create an organization-wide culture of risk awareness

To achieve stronger compliance and audit results

Access to integrated GRC program and dashboard

Creates an empowered senior management

Grants Stronger EISA

Provides rapid adaptation for business agility

Creates organizational culture of innovation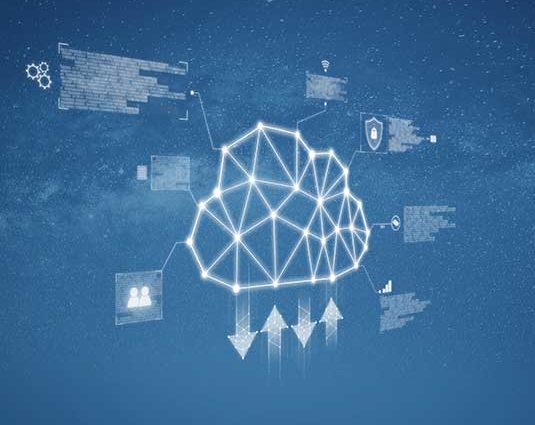 Implement a strong Cloud Foundation with the help of our customized cloud solutions that assures suitable security configurations, controls, and policies.
We provide a context oriented, customized risk management approaches to meet cloud security compliance needs which enables you to counter cloud threats and risks with ease.
Our team of specialized engineers can help you compose cloud workloads and enhance cloud investments through native and commercial security tools.
Want To Know More?
Get a Call Back From Our Cyber Expert
[]
keyboard_arrow_leftPrevious
Nextkeyboard_arrow_right
FAQs
What is cloud and cloud security?
Cloud security is the process of protecting data, applications, and infrastructures involved in cloud computing
How does cloud security work?
In the past, a servers had to protect itself from threats. With Cloud Web Security; traffic now gets redirected to the cloud instead of being routed to the servers directly. The cloud analyses the traffic and only allows legitimate users to gain access to it. Any traffic that the cloud does not approve, it blocks it from getting to the server, hence protecting it in the process.
Why is cloud security important?
Cloud security is essentially important for both business and personal users. Everyone wants their information to be safe and secure. Businesses, in general, have a legal obligation to keep client data secure, with certain sectors having more stringent rules about data storage than the others.